套路略述正陸續上載
六合棍講義復刻版已圓滿上載
隆重宣佈:香港中文大學圖書館特藏已整理黃漢勛的著作手稿、聘函和剪報等資料,並已全部上載。歡迎讀者閱覽。
https://repository.lib.cuhk.edu.hk/tc/collection/whf
We have pleasure to announce that the CUHK Library Archival Collections have digitized all the manuscripts, appointment letters, newspaper clippings and other material of Master Wong and are all uploaded.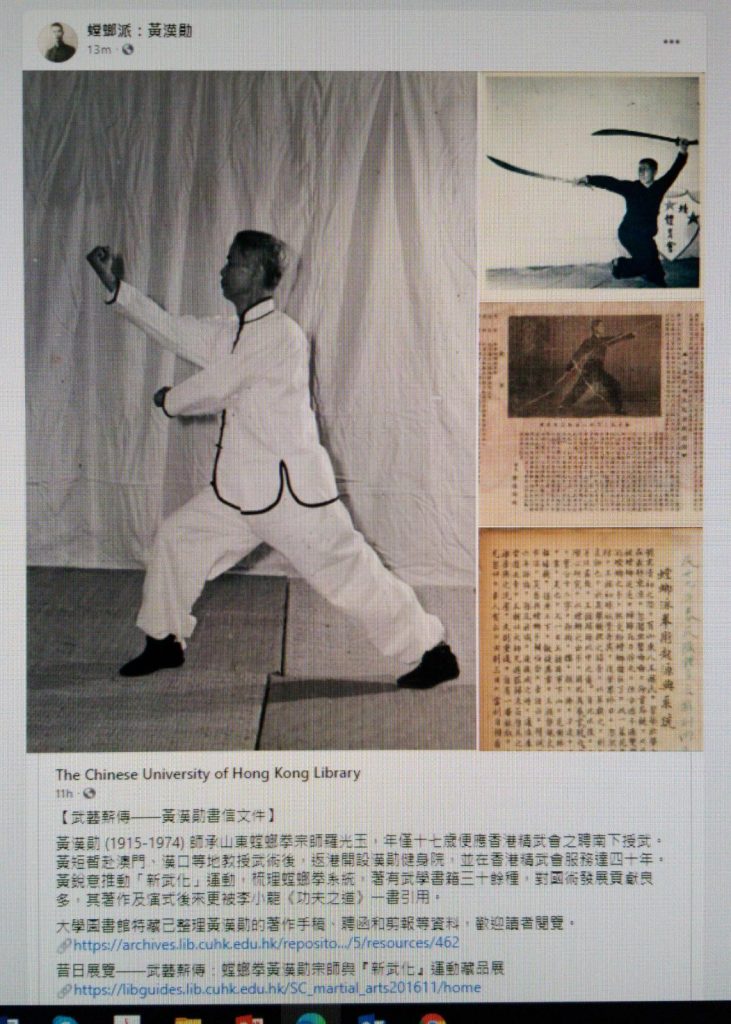 七星螳螂拳為本港非物質文化遺產之一,由我們策劃並執行的「螳螂拳之保育及發揚」項目剛獲得非物質文化遺產辦事處「社區主導項目」資助,內容包括螳螂拳術網上講座、口述訪問、演式及黃漢勛宗師手稿電子化等。成果已全上載。
Seven Stars school of Praying Mantis martial arts is listed on the First Intangible Cultural Heritage Inventory of Hong Kong. We are pleased to announce that our application to the Community-driven Projects funding scheme is successful. Our project entitled "The Preservation and Promotion of Praying Mantis Martial Arts" includes online lectures, oral history, video-recording of routines and the digitisation of Master Wong Hon Fan's manuscripts. The outcome are all uploaded onto the web.
Glad to announce that a list of key terms, in both Chinese and English are just uploaded in the "Article" column. 中英文對照詞彙已上載「述論」欄。
《螳螂拳術真傳》及《螳螂拳典》均已出版。
We are proud to announce that THE TREATISE IN THE PRAYING MANTIS SCHOOL OF MARTIAL ARTS has just been published. This masterpiece of Master Hon-Fan Wong was drafted early in the late 1950s, but part of the manuscript was lost. After years of effort, the missing parts were recovered from other writings of Master Wong, and now can be presented in full to the public. The book comprises 365 pages, with over 200 plates, discussing in detail the poses and uses of various techniques. They are put under the categories of Palm, Fist, Finger, Elbow, Arm, Steps, Legs, Physical Practices and Weapon. It is a full account of the foundation of the Praying Mantis school and further demonstrates Master Wong's profound knowledge.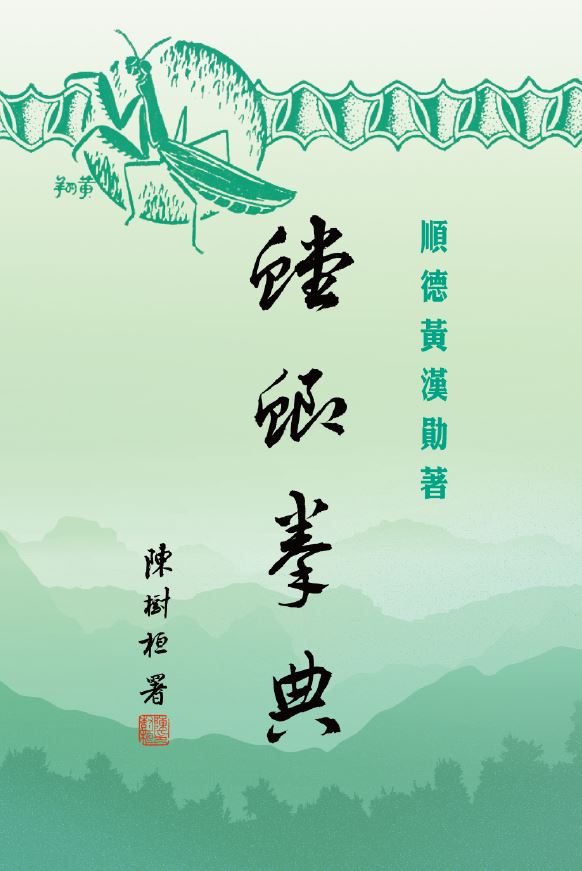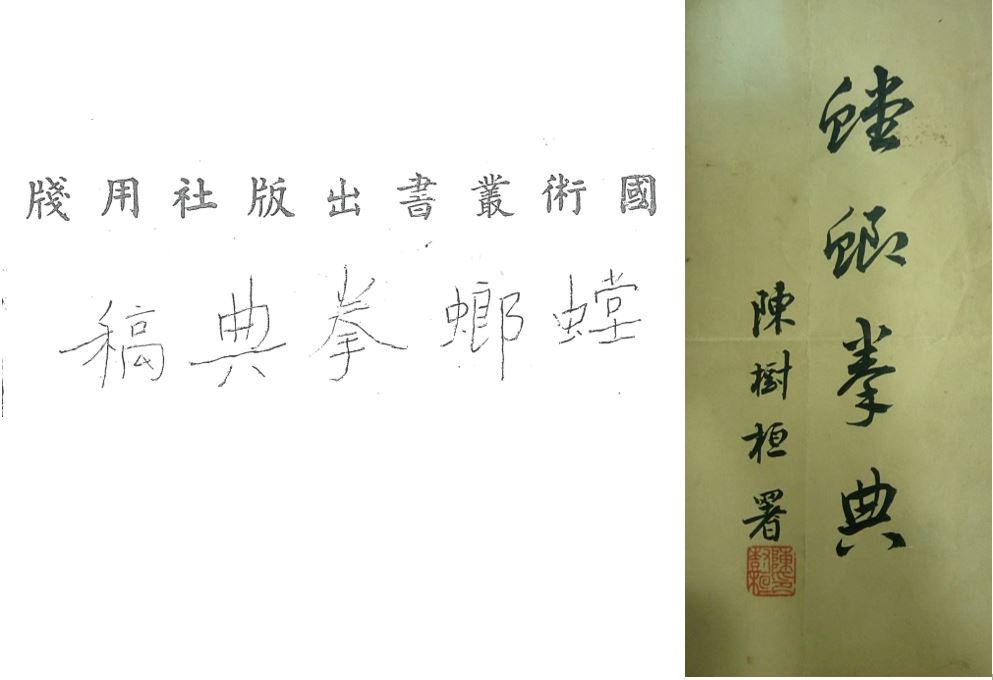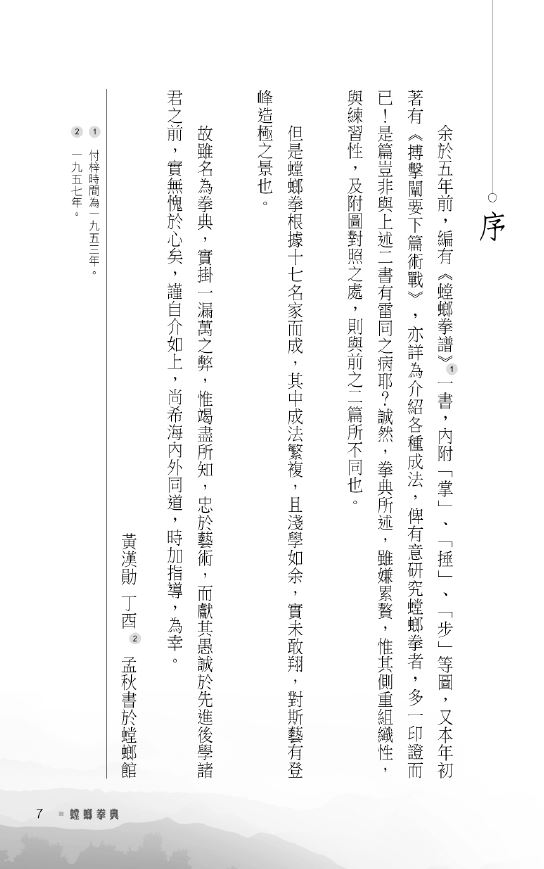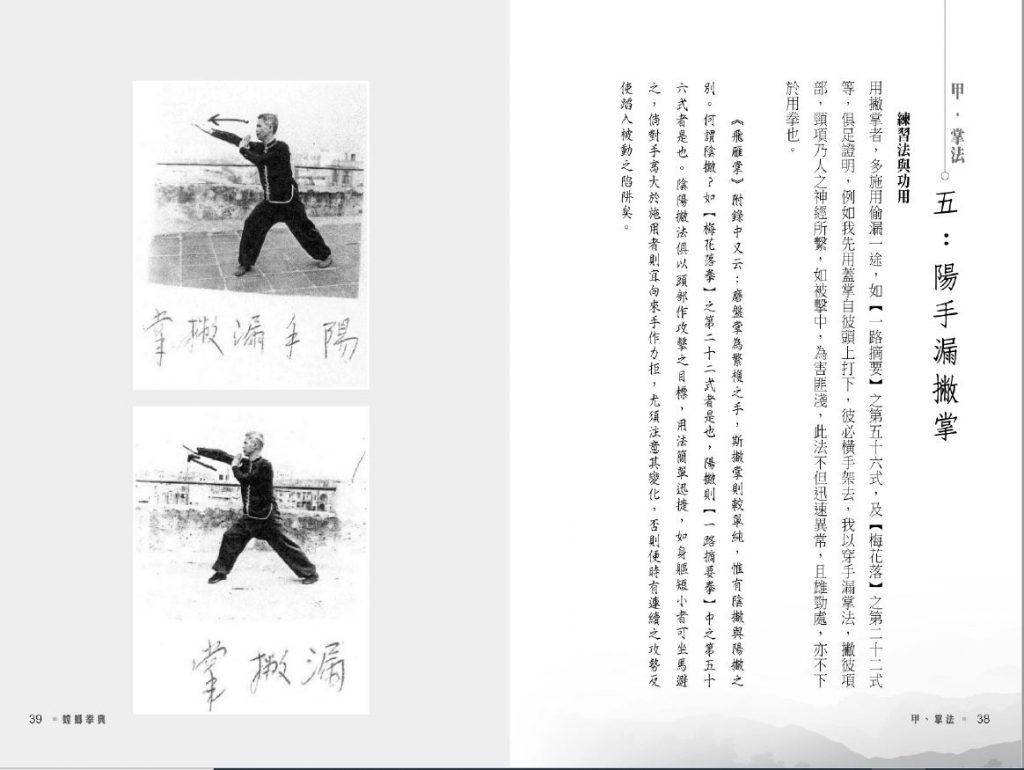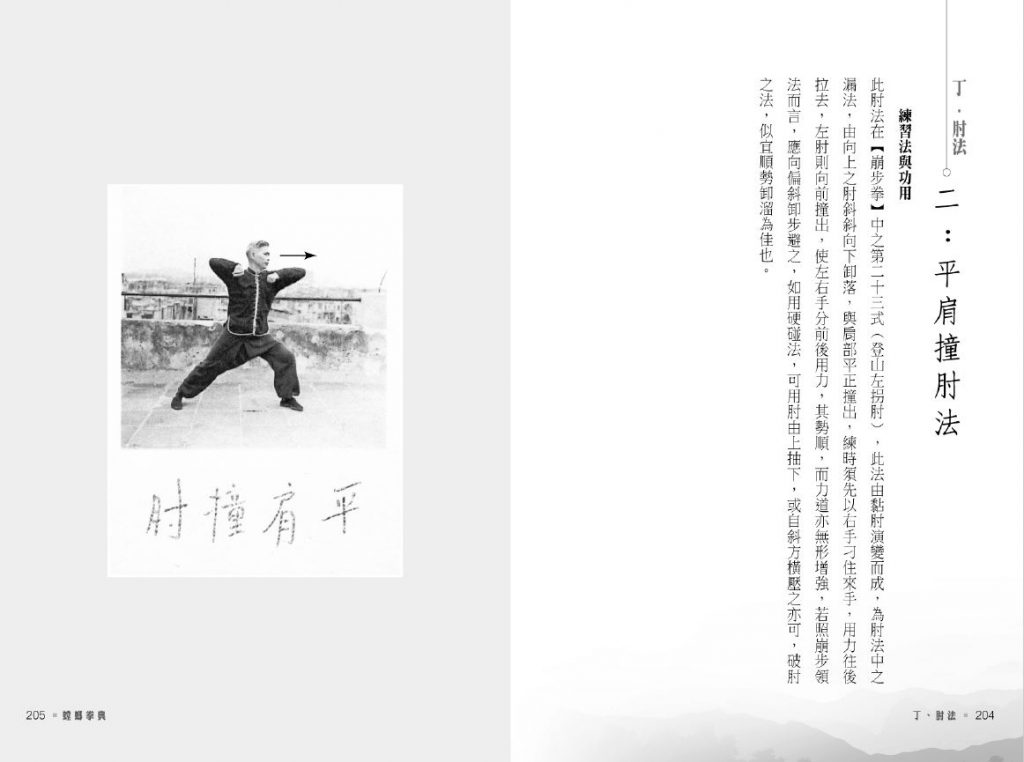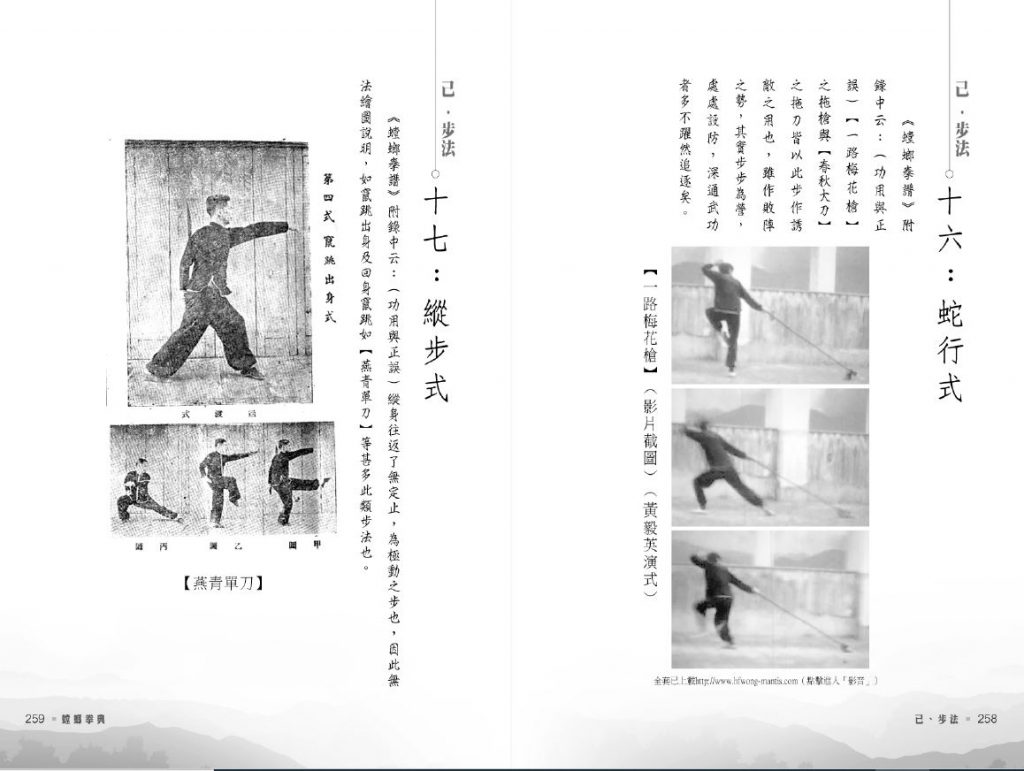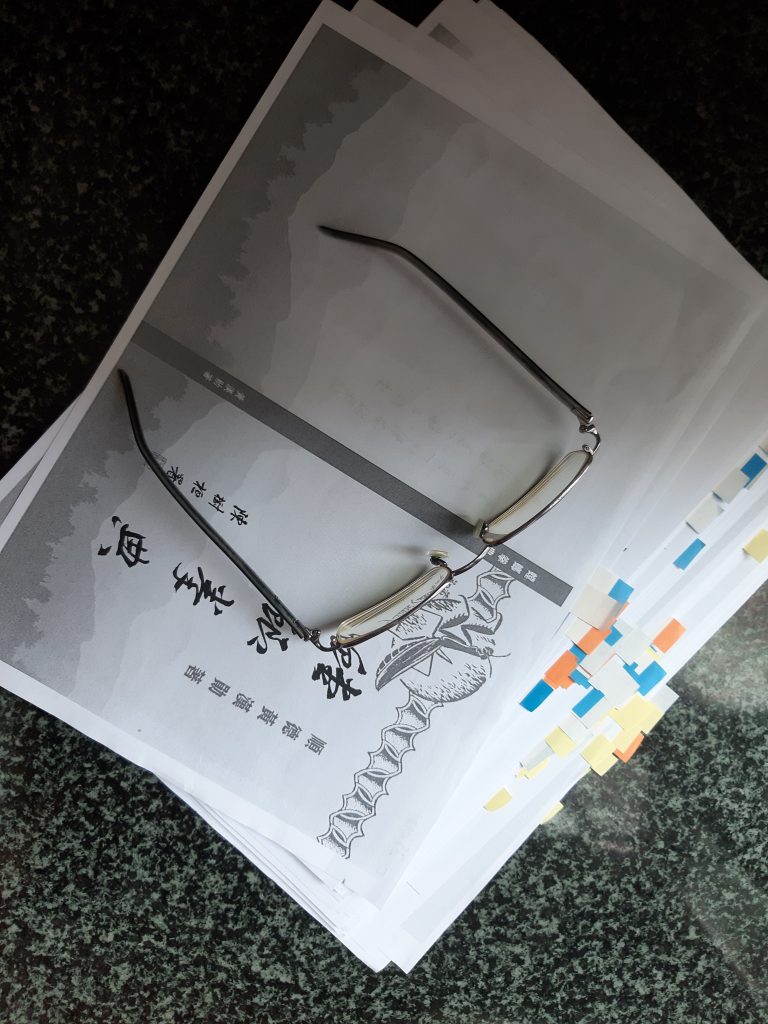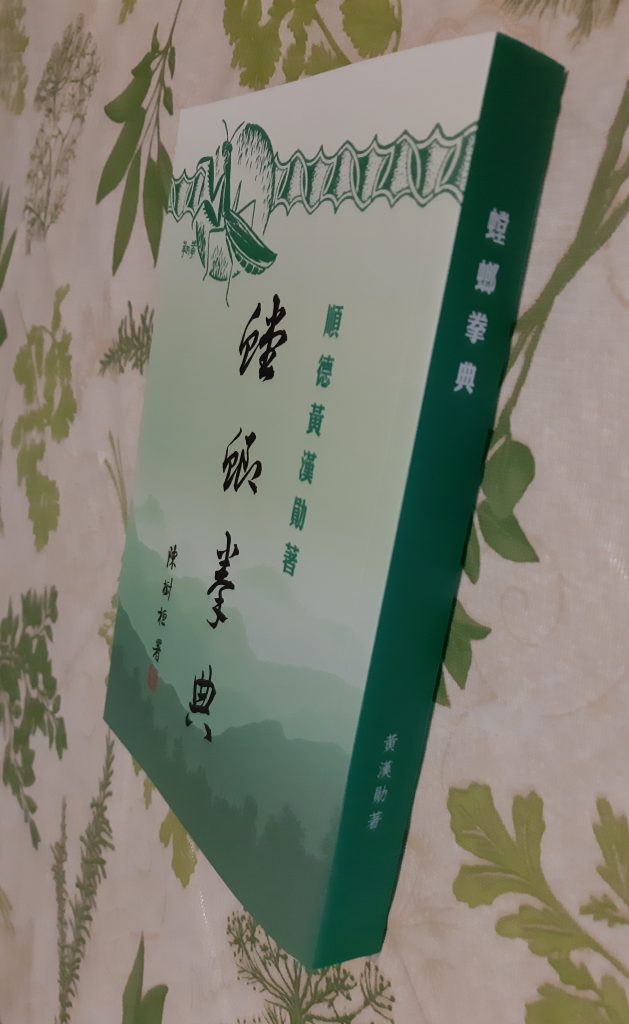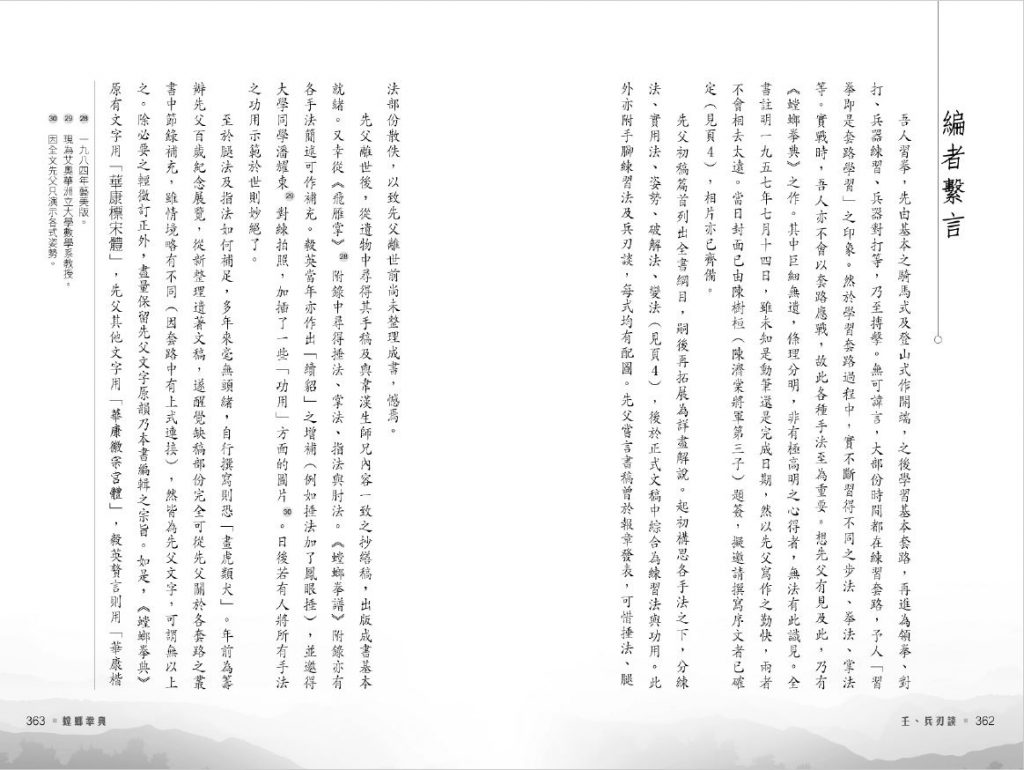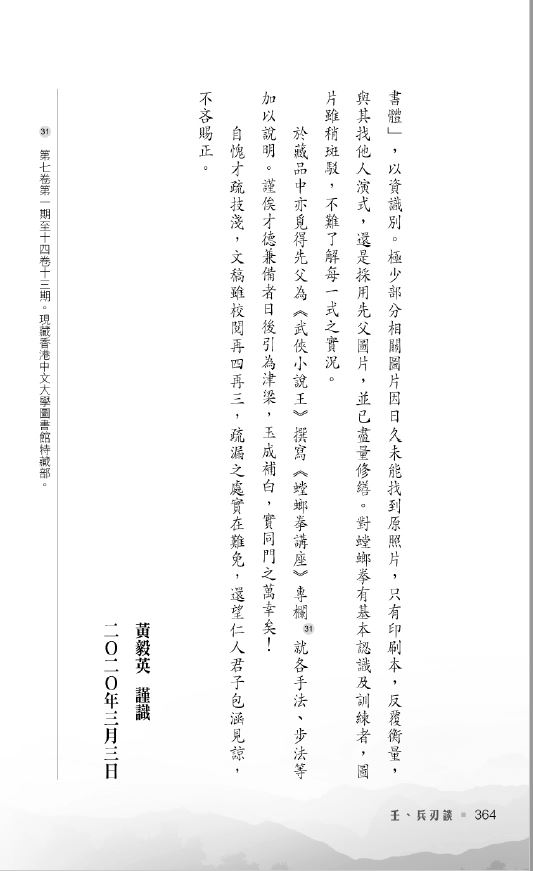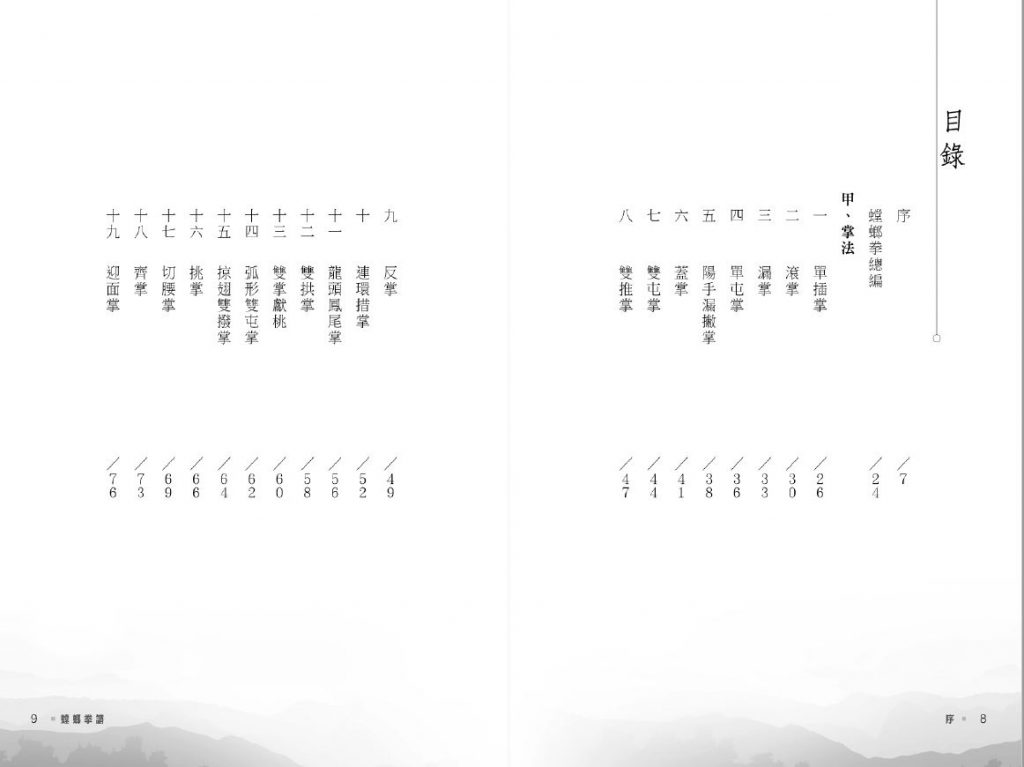 《螳螂拳典》勘誤:
頁25行3 "跨步" 應為 "跨虎"
頁360行3 "大都看鋒" 應為 "大刀看鋒"
頁232行2 "前實後虛" 應為 "前虛後實"
頁245註15 "【走步十六式】之「鳳凰展翅」"應為 "【彈腿十四路】之「左右圈腿」"
謹此致歉